Welcome to the world of Elizabeth D. Kennedy & Co.
Our staff custom creates each menu specific to your individual occasion. We take into account the time of the event, food being served, seasonality and the atmosphere of each event.
Meet Elizabeth D. Kennedy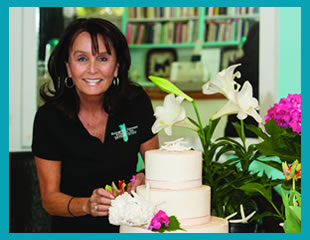 Renowned for creative menus and captivating events, Elizabeth D. Kennedy & Co. has served Vero Beach for more than 26 years with professional catering, party planning and home bistro dishes to go. From intimate family gatherings to galas for hundreds– and thousands! — of guests, Elizabeth D. Kennedy & Co. helps orchestrate entire events to create affairs to remember. 

Home Bistro
 
Too busy to cook? Expecting family and friends? We have hors d'oeuvres by the dozen, casseroles for 2-4-6 or more.
Catering
Voted "Best Caterer" along the Treasure Coast and applauded in Luminaries for their show stopping menus and planning for some of Vero's largest events, Elizabeth D. Kennedy and Co. can add pizzazz to any size affair, from an intimate dinner party to a fundraiser for a thousand people. Make your event memorable and carefree. Just leave the food– and the details– to us.